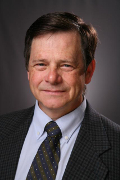 Andrew J. Haig. M.D.
Chief Executive Officer
A physician and Active Emeritus Professor of Physical Medicine and Rehabilitation at the University of Michigan, Dr. Haig is familiar to healthcare executives as the founder of the University of Michigan Spine Program and a member of Noel Tichy Ph.D.'s leadership training team. Andy Haig has worked in environments as diverse as rural Wisconsin, sub-saharan Africa and Vienna, Austria. His work has been recognized with the nation's top research, teaching, and patient care awards in his field. Dr. Haig has opened a clinical practice, Haig Physical Medicine PLC, www.haigmed.com, in Burlington, Vermont, to be our demonstration model and home of our international second opinion program.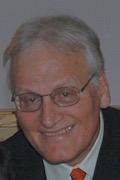 Leon J. Grobler, M.D.
Senior Consultant
leongrobler@aol.com

An Orthopedic Spine Surgeon, Dr. Grobler was professor at the University of Iowa and has held faculty positions at the University of Pretoria, University of Vermont, and Bowman Grey School of Medicine [Wake Forest University]. Dr. Grobler is widely seen as an international expert on spinal disorders in the elderly population, and has substantial experience in program development both at an institutional level and in a private practice setting in Phoenix, Arizona. See Dr. Grobler's CV for further detail.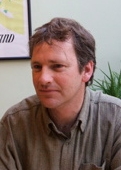 Daniel Haig
Chief Operating Officer

As primary client contact, Mr. Haig brings extensive experience in startup development and information/communications infrastructure planning. His connection to the customer experience is rooted in more than 20 years of project management and commercial web publishing, including work at some of the earliest and largest web publishing ventures in San Francisco. A doctoral-level researcher in the history of extant as well as extinct ancient medicines, he has also been instrumental in partnering the University of Virginia with Arura, the premier traditional medical school in Chinese controlled Tibet.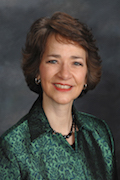 Barbara Haig
Communications Director

Barbara Haig is a partner in Haig/Jackson Communications, a consulting firm with more than 20 years of experience in media, crisis and presentation coaching for executives in the United States, India, Singapore, Mexico, Indonesia and England. A former award-winning broadcast journalist, Ms. Haig is a content provider for issues including healthcare, energy, sustainability and corporate social responsibility. Her work includes writing white papers, articles, and speeches; producing video and audio programs; facilitating group discussions; and managing events and communications projects.
Principal Consultants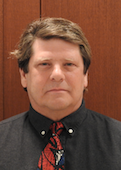 Tom Haig
With a degree in industrial psychology and a seven-year career as a professional athlete, Tom Haig spent six years working in marketing and public relations for Adidas. After a spinal cord injury he worked in web development and obtained a second degree in Broadcast Journalism. Subsequently he has produced award-winning documentaries on rehabilitation and disability issues in Bangladesh, Albania, Ghana, and France. A popular public speaker, Tom teaches clinicians and the public about rehabilitation and disability. He has also developed health websites and collateral materials through Tom Haig Communications.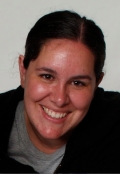 Sierra Loar, M.P.A.
Ms. Loar brings twelve years of hands on experience in the areas of program design, communication strategy, management, and community collaboration. She earned her Masters in Public Administration with a focus on management and international development and took her degree on the road to Mongolia. For two years Sierra worked for the Mongolian government as a capacity development expert and child rights advocate. For the past eight years she has turned her efforts to improving and expanding rehabilitation medicine both domestically and internationally.